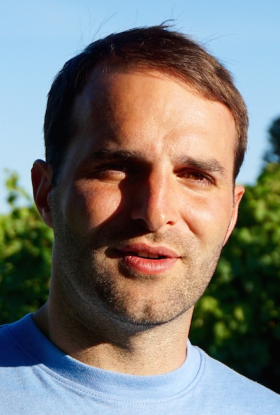 Wednesday
15h40 - 16h20
Trempolino
Willem BROWNE
CEO @Epic Bots
Willem Browne est un entrepreneur passionné de chatbots. Il est le fondateur et président d'Epic Bots, un studio de développement d'apps conversationnelles. Il aide les grandes marques françaises à offrir de nouvelles experiences à leurs fans et clients grâce aux technologies de messagerie et d'intelligence artificielle.
Willem est un ingénieur diplômé de l'UTC et titulaire d'un M.S. du Georgia Institute of Technology. Il a travaillé pendant 5 ans comme chef de projet dans l'aéronautique chez Airbus, en France, en Allemagne et aux Etats-Unis avant d'apprendre à coder pour développer les outils de gestion de projet dont il rêvait. Aujourd'hui, il veux faire de la promesse d'agents virtuels intelligents une réalité en développant des experiences conversationnelles de haute qualité pour les utilisateurs de bots tout en offrant aux marques une connaissance révolutionnaire de leurs fans et clients.
Willem Browne is an entrepreneur passionate about chatbots. He is the founder and CEO of Epic Bots, a conversational app studio. He helps major French brands deliver new experiences to their fans and customers by leveraging instant messaging and artificial intelligence technologies.
Willem is a mechanical engineer and holds a M.S. from the Georgia Institute of Technology. He worked for 5 years as an aeronautics project manager at Airbus, in France, Germany and the United States before learning how to code to build the project management apps he dreamed of. Today, he wants to deliver on the promise of smart virtual agents and focuses on designing high-quality conversations for bot users while offering brands revolutionary insights about their fans and customers.