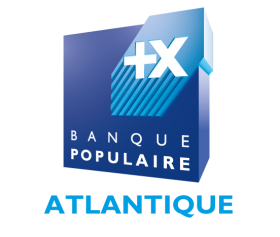 Banque Populaire Atlantique
The Banque Populaire Atlantique's differs from its competitors with its cooperative business model: its members jointly own its shares. Its regional aspect is equally firmly anchored in its DNA.
True to its origins, it supports economic growth in its territory and helps its stakeholders – both private and commercial customers – to develop their projects, from start-ups through to tradespeople, SMEs, large companies, the young and the old, as well as families, charities, and farmers.
Its ultimate aim is to reinvest the added value that it produces into the region where it operates. Banque Populaire Atlantique lives and develops these values on a daily basis with its stakeholders, its administrators, and its employees. It is part of the BPCE Group, France's second largest bank.