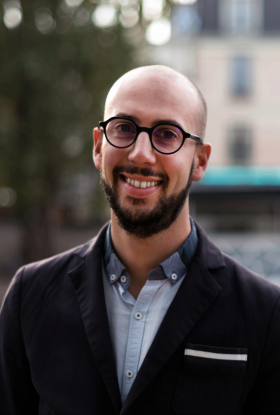 Jeudi
10h00 - 10h20
Salle Micro
Jeudi
09h40 - 10h00
Salle Micro
Thomas BUSSON
Président et co-fondateur @Matlo
Thomas Busson, Président et co-fondateur de Matlo

Thomas commence sa carrière comme designer d'interactivité en Inde avant d'être diplômé de l'École de design Nantes Atlantique. En 2013, il s'associe à son ami Thomas Dupeyrat pour créer Atelier Iceberg, l'une des premières agences de data design en France. Pendant plus de trois ans,
ils accompagnent les entreprises dans leurs problématiques d'analyse de données : Engie, AXA, L'Oréal, Air Liquide, Capgemini Consulting, The Links. En 2016, il transforme le modèle économique d'Atelier Iceberg pour devenir Matlo, éditeur de logiciels.
Thomas Busson, President and Co-Founder of Matlo
Thomas started out as an interactive designer India before graduating from the Nantes Atlantique Design School. In 2013, he went into partnership with his friend, Thomas Dupeyrat, to create Atelier Iceberg, one of France's first data design agencies. Over a period of more than three years, they supported businesses in solving data analysis problems, including Engie, AXA, L'Oréal, Air Liquide, Capgemini Consulting, and The Links. In 2016, he transformed Atelier Iceberg's business model, turning it into Matio, a software publisher.