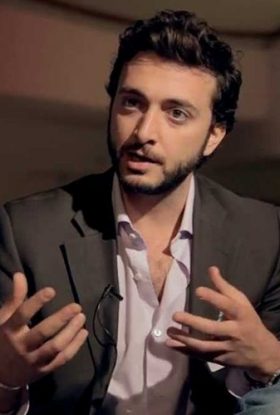 Jeudi
09h00 - 09h40
Salle Maxi
Vendredi
10h20 - 11h00
Salle Maxi
Rand HINDI
CEO @SNIPS
Dr Rand Hindi est un entrepreneur et un DATA scientifique. Il est le fondateur et PDG de Snips, le premier private-by-design AI Assistant SDK. Rand a commencé à coder à l'âge de 10 ans, a fondé un réseau social à 14 ans et une agence web à 15 ans avant de se lancer dans l'apprentissage des machines à 18 ans et de faire un doctorat en bioinformatique à 21 ans.
Il a été élu TR35 par le MIT Technology Review, comme un «30 under 30» par Forbes, et est membre du Conseil numérique français où il dirige un groupe de réflexion sur l'impact de l'AI sur l'emploi et l'économie. Il est titulaire d'un bachelor en sciences informatiques et d'un doctorat en bio-informatique de l'University College London (UCL), ainsi que de deux diplômes de l'université Singularity de Silicon Valley et de THNK à Amsterdam.
Dr Rand Hindi is an entrepreneur and data scientist. He is the founder and CEO of Snips, the first private-by-design AI Assistant SDK. Rand started coding at the age of 10, founded a Social Network at 14 and a web agency at 15 before getting into Machine Learning at 18 and doing a PhD in Bioinformatics at 21.
He has been elected as a TR35 by the MIT Technology Review, as a « 30 under 30 » by Forbes, and is a member of the French Digital Council where he leads a group thinking about the impact of AI on jobs and the economy. He holds a BSc in Computer Science and a PhD in Bioinformatics from University College London (UCL), as well as two graduate degrees from Singularity University in Silicon Valley and THNK in Amsterdam.