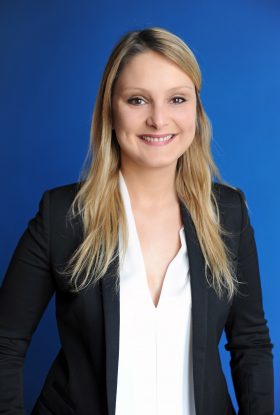 Vendredi
15h00 - 15h40
Scène extérieure
Vendredi
14h00 - 14h40
Scène extérieure
Vendredi
16h40 - 17h10
Scène extérieure
Pauline ROUX
Partner @Elaia
Pauline a rejoint Elaia Partners début 2014.
Pauline a débuté sa carrière en tant qu'Equity Research Analyst chez Crédit Agricole Cheuvreux (ancien broker de CA CIB), puis dans une boutique indépendante, Genesta Finance. Pauline a couvert pendant 3 ans les secteurs Internet et jeux vidéo sur les valeurs midcaps en Europe. En 2011, elle rejoint la banque d'affaires Bryan, Garnier & Co, au sein du pôle Corporate Finance. Toujours spécialisée sur les secteurs Internet et TMT, elle réalise plus d'une dizaine d'opérations de M&A, de levées de fonds/IPO et de restructuration de capital.
Pauline joined Elaia Partners in early 2014.
She began her career as an Equity Research Analyst at Crédit Agricole Cheuvreux (former broker of Crédit Agricole CIB), then in an independent firm, Genesta Finance, where she spent three years covering European midcap stocks in the internet and video games sector. In 2011, she joined the Corporate Finance team at the investment bank Bryan, Garnier & Co. Still specialising in the Internet and TMT industries, Pauline has realised more than ten transactions, from M&A to fundraising/IPOs and capital restructuring.