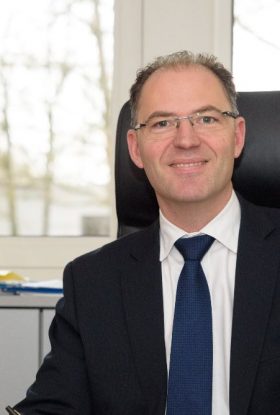 Jeudi
10h00 - 11h30
Université permanente
Jean-Pierre DELEPLANQUE
Directeur délégué @IMA PROTECT
De formation ingénieur, titulaire d'un MBA, Jean-Pierre DELEPLANQUE est Directeur Délégué d'IMA PROTECT, une filliale du groupe IMA.
IMA PROTECT est une entreprise de services qui assure depuis plus de 15 ans la sécurité et la sérénité de plusieurs dizaines de milliers de clients grâce à ses solutions de télésurveillance et de prévention des risques. Avec près d'un million d'objets connectés installés et des services d'assistance rendus 24h/24, IMA PROTECT a déjà pris le virage digital et apporte de la valeur à la maison connectée. En étant actionnaire de la Cité de l'Objet Connecté d'Angers, IMA PROTECT marque la volonté du Groupe IMA de partager son expertise et son ambition d'être à l'avant-garde de l'innovation afin d'offrir à ses clients toujours plus de sérénité.
Et si la Safe Home était plus prometteuse que la Smart Home?
An engineer by training and an MBA graduate, Jean-Pierre Deleplanque is the Acting Director of IMA PROTECT, a subsidiary of the IMA Group.
IMA PROTECT is a service business which has ensured the safety and security of tens of thousands of customers for fifteen years, thanks to remote surveillance and risk prevention solutions. With nearly a million connected objects installed and support services provided 24 hours a day, IMA PROTECT has already made the leap to digital and adds added value to smart homes. As a stakeholder in the Smart Object City in Angers IMA PROTECT reflects the IMA Group's desire to share its expertise and ambitions to be at the cutting edge of innovation to offer its customers even greater levels of security.
What if the Safe Home had even more potential than the Smart Home?