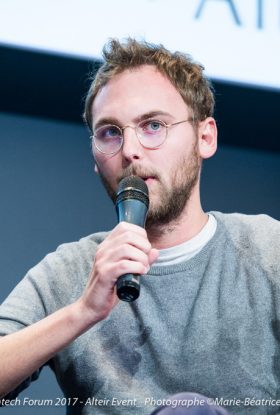 Jeudi
14h40 - 15h40
Salle Micro
Jean-Charles SAMUELIAN
Co-founder & CEO @Alan
Jean-Charles Samuelian est un entrepreneur français. Il est le PDG et co-fondateur d'Alan, la première assurance maladie numérique d'Europe et la première assurance indépendante à être autorisée depuis 1986 en France.
Alan a été créé en février 2016 par Jean-Charles Samuelian et Charles Gorintin et a collecté plus de 12 M € dans l'un des tours de table les plus importants de France.
Avant cela, il a cofondé Expliseat, qui a révolutionné les sièges d'avion pour la classe économique grâce à de nouvelles technologies, aujourd'hui présents sur plusieurs compagnies aériennes.
Jean-Charles a reçu plusieurs prix dont la Médaille française de l'Industrie, décernée par le Ministre de l'Industrie et 2 Prix Montgolfier de la Société Française pour l'Encouragement de l'Industrie Nationale.
Jean-Charles Samuelian détient un Master en ingénierie de l'École des Ponts Paristech ainsi qu'un MBA du Collège des Ingénieurs et est membre du French Institute of Actuaries.
Jean-Charles Samuelian is a French entrepreneur. He is the CEO & co-founder of Alan. Alan is the first digital health insurance in Europe and the first independent insurance to be licensed since 1986 in France. Alan reinvents the user experience while providing simple, seamless coverage with excellent value for money. Companies can register online in less than 5 minutes and offer their employees an excellent health coverage. Alan was created in February 2016 by Jean-Charles Samuelian and Charles Gorintin and raised more than €12m in one of the most important Seed round in France. Prior to that, he cofounded Expliseat, which has revolutionized aircraft seating for economy class through new technologies, now flying on several airlines. He programs since he is 13. Samuelian has received several prices including French Industry Medal awarded by French Industry Minister and 2 Montgolfier Prices from French « Society for the Encouragement of National Industry. Samuelian holds a MSc in Engineering from Ecole des Ponts Paristech, as well as a MBA from Collège des Ingénieurs and his a member of the French Institute of Actuaries.