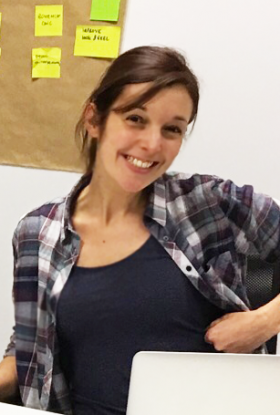 Mercredi
10h00 - 10h40
Insula II
Audrey HACQ
Designer - Creative Manager @Backelite
Après une formation à Estienne et aux Gobelins, c'est dans l'univers du print que j'ai démarré ma carrière. Tombée dans le design d'interfaces depuis 2010, je conçois aujourd'hui des applications mobiles et des sites de services au sein de l'agence Backelite.
Passionnée par mon métier, je cherche sans relâche les meilleures façons de fluidifier le travail d'équipe et d'améliorer la conception, la réalisation et l'évolution d'un projet.
After studying at Estienne and Les Gobelins, I started my career in print media. I fell into interface design from 2010 onwards and today, I design mobile apps and service sites for the Backelite agency.
I am passionate about my vacation, and I constantly seek out the best ways to make teams work more smoothly and improve the process of project conception, delivery, and development.