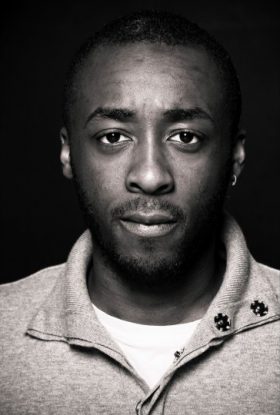 Mercredi
15h30 - 16h10
Salle Maxi
Jeudi
16h30 - 18h30
Atlanbois I
Andrews-Junior KIMBEMBE
Lead Designer @Google
Depuis 3 ans, je suis designer pour Google, basé à Mountain View, Californie. J'y ai travaillé au sein de plusieurs équipes, notamment celles des outils de traduction, du moteur de recherche et désormais d'Android. Je fais partie d'une équipe dédiée au design des interfaces vocales et de la recherche prédictive (Google Now) et mon focus est sur tout ce qui touche au domaine automobile.
Avant Google, j'ai effectué un passage chez Canonical à Londres, société éditrice du système d'exploitation Linux Ubuntu. J'y travaillais sur une solution de stockage en ligne. Encore avant ça, j'étais basé à Paris, au Médialab de Sciences Po. Je faisais parti d'une équipe pluridisciplinaire (ingénierie, recherche et design) ayant pour but d'innover dans les méthodes pour les sciences politiques et les sciences sociales.
I have been a designer for Google for the past three years, and am based in Mountain View, California. I have worked for several teams there, including on translation tools, search engines, and currently, on Android. I am part of a dedicated design team specialising in voice interfaces and predictive search (Google Now), where my focus is on anything to do with the automotive sector.
Before Google, I worked for Canonical in London, which is the company that publishes the Ubuntu Linux operating system. I worked on an online storage solution there. Before that, I was based in Paris, at Sciences Po's Medialab. I was part of a multi-disciplinary team (engineering, research, and design) with the aim of creating innovative methods for the social and political sciences.