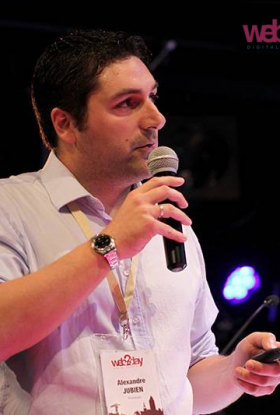 Mercredi
14h00 - 14h40
Trempolino
Mercredi
11h00 - 12h30
Université permanente
Alexandre JUBIEN
Independent Consultant @ThinkMobile
Expert du mobile et des startups depuis 14 ans, Alex Jubien a précédemment créé et dirigé les activités mobiles de Deezer et de Viadeo.
En tant que consultant indépendant, il accompagne aussi bien des grands groupes qui ont de forts enjeux en stratégie digitale que de nombreuses startups.
With fourteen years' expertise in mobile and startups, Alex Jubien previously created and led mobile businesses for Deezer and Viadeo.
As an independent consultant, he supports major corporations and startups in dealing with major strategic challenges in the digital world.