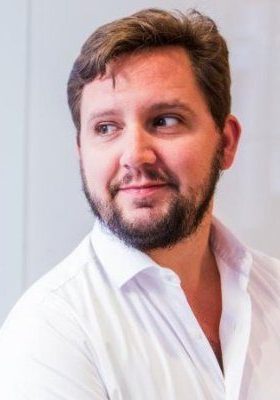 Jeudi
17h20 - 17h50
Salle Micro
Jeudi
15h50 - 16h20
Salle Maxi
Alex DELIVET
Founder @B2B Rocks
Alex Delivet est le fondateur de la conférence européenne B2B Rocks et travaille actuellement sur une nouvelle startup.
Il est le curator de la newsletter StartupDigest pour Paris et est également l'un des fondateurs des AperoEntrepreneurs (DrinkEntrepreneurs).
Parmi ses expériences notables :
– eFounders (Startup Studio spécialisé dans le SaaS)
– fondateur de tripXP
– plus de 5 ans dans l'industrie médicale avec des rôles majoritairement financiers
Alex Delivet is the founder of the European conference B2B Rocks, and currently works on a new startup.
He is the curator of the newsletter StartupDigest for Paris and is also one of the founders of the DrinkEntrepreneurs.
Among his significant experiences:
– eFounders (Startup Studio specialized in SaaS)
– founder of tripXP
– more than 5 years within the medical industry with mainly financial roles